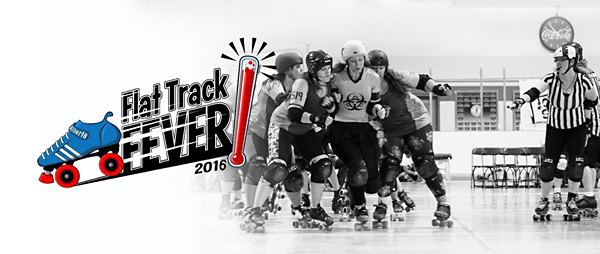 Flat Track Fever, Calgarys' only roller derby tournament is going strong in it's 5th year! On May 27th, 28th, and 29th Chinook City Roller Derby is hosting 8 teams from across the country to battle it out for the gold.
Join us at the Acadia Recreation Complex.
Schedule as follows, a lot of derby to take in! There will be food and drink, vendors, and a whole lotta hard hitting action to keep you satisfied.