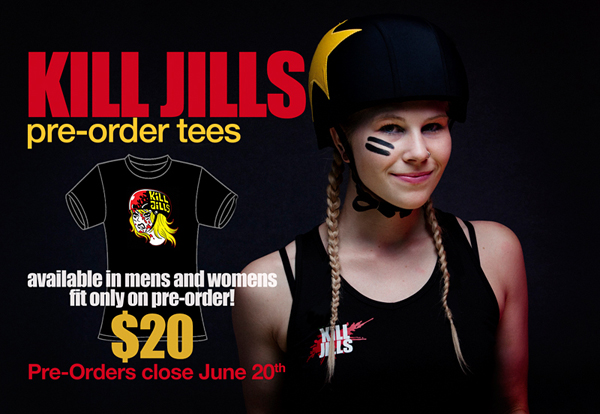 The Kill Jills are pleased to offer the entire derby-verse pre-order merch! These are Anvil Organic (soft!) tees, lovingly screen printed right here in YYC. This is the only chance to get Mens or Womens cut Jills tees!
Click here to place your order: http://goo.gl/forms/xcB2EBWkH3pI8XRo2
Pre-Orders close on June 20th, so act quick!